Find babysitting jobs
1,067 families matching your search
1 child (Baby, Toddler and Preschooler)
Tengo 57 años amo los chicos. Poseo referencias Si el sueldo es acorde al trabajo no hay problema /No tengo problemas d horarios/vivo con 3 hijos adultos/resido en Moreno a cuarenta..
2 children (Preschooler and Gradeschooler)
Hola, soy Sebastian, Profesor de matemática, tengo un niño de 4 años, una niña de 8 años. Se portan bien, hablan mucho, juegan mucho. Tenemos una gata. Buscamos en estos horarios: Lunes..
1 child (Baby)
buenas, somos una familia de 5. integrada por mí pareja de 34 años, mí hija de 8, mis gemelas de 4 meses y yo de 28. estamos en busca de un apoyo para el cuidado de las gemelas cuando..
2 children (Gradeschooler and Preschooler)
nuestra familia está conformada por mamá papá y 3 hijos , varones de 9/4/3 años. actualmente ambos trabajamos y estamos en la búsqueda de alguien que pueda cuidarlos en principio durante..
1 child (Preschooler)
Valen tiene padres separados hace un año, vive con la mamá y la hermana. Actualmente esta yendo hasta el mediodía al jardín por problemas de conducta. Por eso mismo necesitamos alguien..
2 children (Baby and Toddler)
La bebé se llama esther tiene 4 meses es muy tranquila, le gusta jugar. Lázaro tiene 1 año y 7 meses es súper curioso, y súper inquieto, muy cariñoso. Le gusta jugar mucho con agua,..
1 child (Toddler and Preschooler)
Buscamos una niñiera para cuidar de una nena de 3 años, Energetica, Cariñosa, curiosa. le gusta explorar, jugar juntos, cantar, bailar. mi contacto es: once ventiuno ochenta y nueve..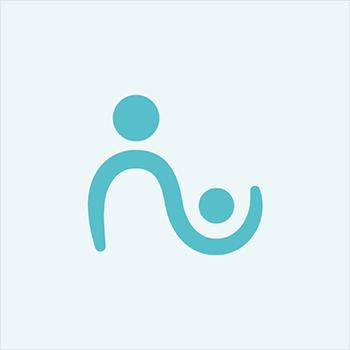 1 child (Baby)
2 bebes mellizos recien nacidos. Ademas una niña de casi 6 que no necesita cuidados. Somos calidos y educados. Ambos padres profesionales. Casa ordenada y limpia. Buscamos: respeto,..
1 child (Preschooler)
hola soy madre soltera y tengo un hijo de 3 años necesito una niñera los días son rotativos más información mandarme el número de celular en letras por ejemplo ~ no cuento con..
1 child (Toddler)
Hola somos mi hija y yo solamente yo trabajo en turnos rotativos de mañana y de tarde los horarios son de 9 horas más 2 horas de viaje ida y vuelta. 5:00 a 16:00 y de 14:00 a 01:00..
1 child (Baby, Toddler and Preschooler)
soy niñera, amo a los niños y si el trabajo es con amor todo funciona. estoy en zona Colón y Güemes para cuidarl@ de Lunes a viernes, los niños son un gran tesoro para mi y esta vocación..
2 children (Toddler)
Hola! Tenemos 2 niños y estamos a la espera del tercero. Son muy activos e ingeniosos. Estamos buscando niñera para dias y horarios fijos y tambien ocasionales, en lo posible que vivan..
1 child (Baby)
busco una persona que se haga cargo de noche de un bebé recién nacido. es muy importante que tenga experiencia en el tema y mucho cuidado para alimentarla, cambiarla y demás....estoy..
2 children (Baby and Toddler)
Nuestra familia esta buscando una niñera de confianza, para cuidar a dos niños, uno de 4 años y el otro de 7 meses. Al de 4 años le gusta jugar mucho y tener atención. Le gusta ir..
1 child (Preschooler)
Hola! Soy Mamá de Valentino de 5 años un niño super amoroso y juguetón. Junto con el papá estamos buscando una persona confiable que cuide a Valen algunas horas. Ambos trabajamos..
---
---
Are you looking for a babysitting job?
Find the perfect family to babysit for via Babysits, with 1,067 jobs currently available matching your search criteria. You decide when to work and how much you earn! Find a great babysitting job in no time!
---
Babysitting jobs in large cities